Introducing the Impact theme by Shoofly Solutions for WordPress.
We developed this basic theme for some of our own clients and we are constantly making it better.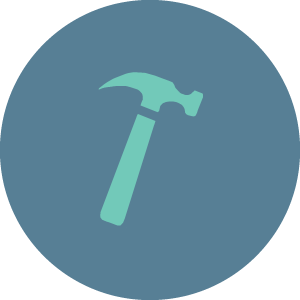 SF Impact is an extremely versatile, customizable free theme.
Try it yourself! Visit our demo site
Download it and try it out for yourself.
You can download it here for free, download it from the WordPress repository  or check it out/post issues at our GitHub repository.
Here are some of the features of our theme:
Home Page Settings
Besides the default header image, Impact supports 2 additional header types on the homepage.  A custom header image and a slideshow that displays the featured image of recent posts.  To change the settings, open up the Customizer (Appearance/Customize from the Admin menu), Choose Home Page Options and then General Settings Options.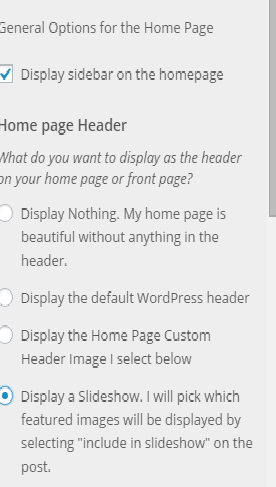 Slideshow
To include an image in the slideshow, Set a featured image and click on "Include in Slideshow" in the Impact Custom Settings area while editing a post.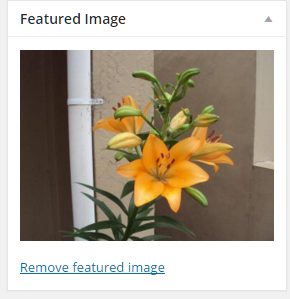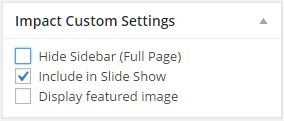 Custom Post & Page Settings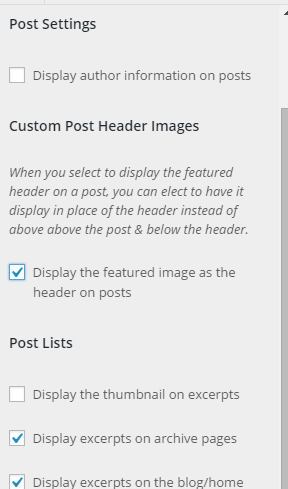 Click on "Hide Sidebar" to display posts in full page mode. This option is available for all post types.  Clicking on "Display featured Image" on post types and pages will display the featured image under the header image (if there is one) and to the right of the sidebar (if the sidebar is displayed).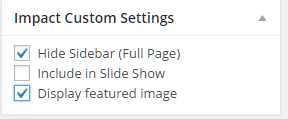 To have this featured image display as the header of images on posts and pages, open up the Customizer. Select Post  & Page Options and then Post Options or Page Options. Select "Display the featured Image as the header on Posts". Remember, you must click on "Display featured Image" in the editor for each post in order for this to work.
Default Post & Page Settings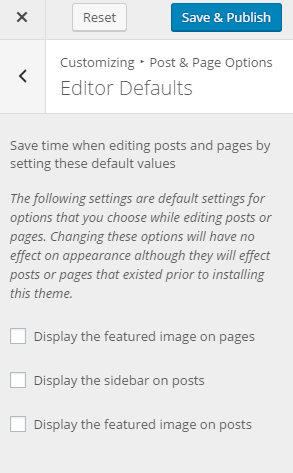 You can change the default values for these featured image and sidebar settings in the Editor Defaults section in the Customizer on the Post & Page Options section. Existing posts may not be effected by these values.